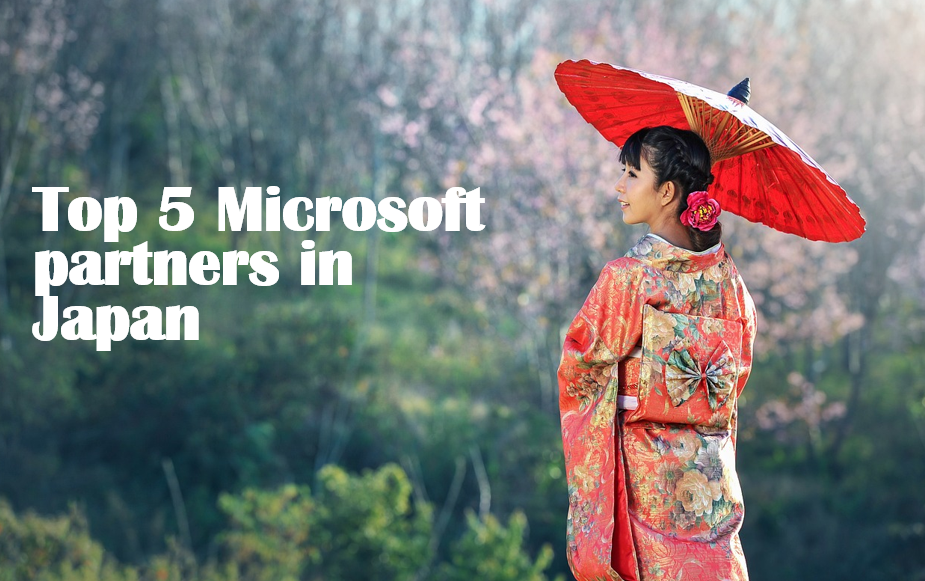 One of the most significant, intricate, and diverse partner communities in the world belongs to Microsoft. Customers may find it difficult to determine which of the Microsoft partners in Japan can assist them and which ones are the best due to the wide variety of product families, partner certification kinds, and partner business models. Especially, when it comes to Japan, finding a Microsoft partner becomes profoundly difficult owing to the scarcity of the right partners, Microsoft excellence, and most importantly, the local Japanese bilingual experience required for implementation and support. Normally, North American enterprises or customers would have to prefer a local Japanese partner for their IT consulting, deployment and support needs due to the local law compliance and language issues.
Today, we bring enterprises a short list of partners they should consider for their IT needs in Japan.
Sysamic KK
Pacific Business Consulting
global
AvePoint
Fujisoft
Sysamic KK
Sysamic KK is one of the top preferred Microsoft partners in Japan. Based in Tokyo and Saitama, Sysamic is a modern business consulting company focused on technology, design, and business transformation. In Japan, they have more than 20 years of experience supporting businesses to enter the market and accelerate growth. Their core services include eCommerce consulting and development, Business solution consulting, Microsoft Dynamics 365 Business Central, Azure and Navision (NAV) ERP Analysis and Implementation, and Infrastructure support.
Pacific Business Consulting
PBC is a company that offers one-stop services for proposing, implementing, and maintaining Microsoft Dynamics 365 ERP/CRM systems. It became a member of the Kansai Electric Power Group in April 2018 and has a local subsidiary in Bangkok, Thailand, in addition to its Tokyo headquarters.
PBC began handling D365 Business Central (formerly known as NAV) and Finance Operation (formerly known as AX) under a partnership agreement with the distributor (Note) before they became Microsoft's ERP products.
Sa.global
sa.global empowers project-based organizations to achieve more by simplifying the complexities of businesses powered by profitable projects. Their solutions and services are 100% based on Microsoft business applications and the Microsoft cloud. They leverage these to drive profitability and realization through collaboration, connected experiences, and real-time business insights. With 32 years of real-world experience, they are an 11-time winner of the Microsoft Dynamics Partner of the Year Award and have been a part of Microsoft's elite Inner Circle for 10 years. Their global organization has a 1000-member team across 25 countries offering industry-specific solutions to project-based businesses. With over 800,000 users in 80 countries around the world relying on sa.global's industry-focused expertise to power project success, they are the go-to Partner for project-based businesses across the globe. For more information, visit www.saglobal.com.
AvePoint
AvePoint Japan, the Japan subsidiary of AvePoint (NASDAQ: AVPT), the most advanced SaaS and data management platform provider, received the Global Independent Software Vendor (ISV) Award at the Microsoft Japan Partner of the Year 2022 event hosted by Microsoft Japan Co., Ltd. The Global Independent Software Vendor (ISV) Award is given to globally managed ISVs that demonstrate customer-focused projects and excellent performance through deep cooperation with Microsoft on a global scale. AvePoint has won the Global Microsoft Partner of the Year Award five times, and this year, AvePoint Japan was awarded its first Microsoft Japan Partner of the Year award, which was its first for Microsoft's Regional program as recognition of local activities. By offering the most advanced SaaS and data management platform based on Microsoft Azure, AvePoint Japan has provided its customers with a safe collaboration environment on Microsoft 365.
Fujisoft
Fujisoft is one of the largest Independent IT solution vendors in Japan with strong experience in mobile technology, digital information equipment, consumer electronics etc. As an independent IT company, Fujisoft continues to remain unique, aggressively helping build the future of ubiquitous and cloud computing everywhere, from homes to businesses and society as a whole. FUJISOFT would like to lead the age of ubiquitous and cloud computing by expanding its operations worldwide and delivering unique technologies from each base. Fujisoft services are further divided into the following two categories: 1. Ubiquitous Computing – Mobile phones, Smartphones, Digital appliances, Digital OA equipment, Car navigation systems, Automobiles, Robots, and Industrial equipment 2. Cloud Computing – Distribution/retail, BFSI, Manufacturing, Healthcare, Education, Government, Energy, Transportation