Saitama, Japan
11 December 2022
Sysamic, Microsoft Dynamics partner in Japan is delighted to announce that it has been selected by a French shoe company to streamline their retail operations with Dynamics 365 Business Central. The customer – a French shoes retailer, has established a distinctive niche in the market with high-quality footwear in the luxury, premium and modern segments. The brand offers contemporary, unique designs that are of unquestionable quality, and has a reasonable price. It set up a chain of stores in Japan and required a local Japanese version of Business Central to execute its accounting and ERP operations.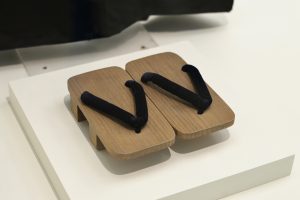 Post pandemic, there was a need for a robust platform where local Japanese accounting, operations, inventories, and all records could be available on one unified dashboard, and Microsoft Business Central seemed to be the obvious first choice due to its flexibility. Sysamic's consultants implemented Business Central's local version for the retailer and streamlined their entire local operations.
About Sysamic
Sysamic is a modern business consulting company focused on technology, design, and business transformation with Microsoft technologies. In Japan, we have over 20 years of experience supporting businesses to enter the market and accelerate growth using the Microsoft ecosystem. We value collaboration, transparency, and a customer centric approach. Our working style is professional, approachable and flexible. We work with the world's top technology providers and are headquartered in greater Tokyo.
We offer insightful and efficient business solutions based on solid experience that put your needs first, help you avoid unnecessary cost, effort, and duplication, while empowering the business to make faster decisions, capture knowledge, and accelerate growth. Please explore https://sysamic.com/ 
Please feel free to connect with our Microsoft sales rep at info@sysamic.com